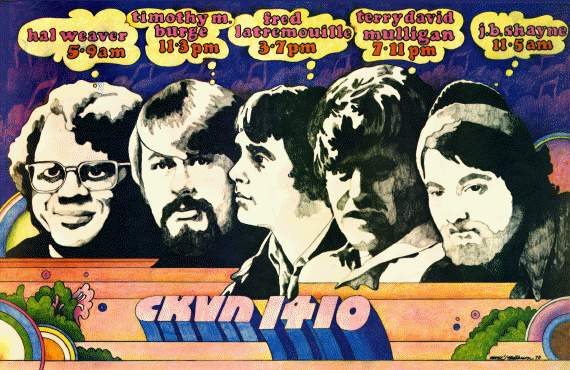 This has been in the mindset planning stages for a long time – but like painting a wall or your whole house – the hard part is getting started.
Thanks to Dan and Ted for inspiring me to create a blog for www.bcradiohistory.com
Thanks to David for helping me set it up
Bob Masse has been producing concert posters since the 1960s. Thanks Bob for the poster.