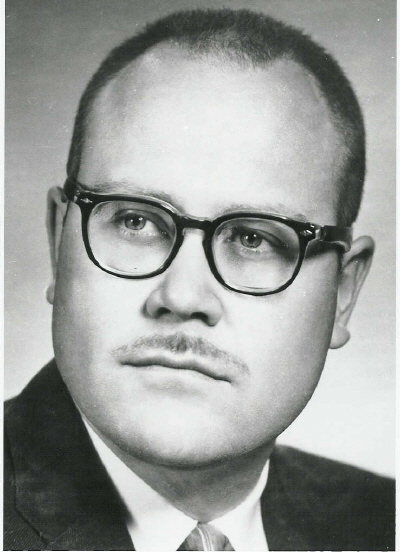 Ralph Robinson
b. August 1, 1927 in Donalda, Ab.
d. July 29, 2003 in Penticton, BC
†
Named "Broadcaster of the Year" by the British Columbia Association of Broadcasters in 1988.
Ralph had made two applications for an AM station without success but he persisted and started (Giant-FM) CIGV.
He was active in the community, president of Penticton Jaycees in 1956
Alderman for the City in the 60ís
president of the Kiwanis Club, member of the library board, hospice society and Chamber of Commerce. He was community minded and always looked for ways to help others.
†
He arrived with his parent in Oliver BC †when he was 14 and finished school there circa 1944
His family states he served on a fisheries patrol vessel off the West Coast. He is reported to have started broadcast work for CHUB Nanaimo which went on the air May 24/49
For many years he also worked in sales at CKOK Penticton and was appointed Sales Director and then Station manager. He is also reported to have worked at CFJC Kamloops, CKOV and CKIQ (72) Kelowna.
In 1972, Ralph made his first application to the C-R-T-C to start an AM station in Penticton, but it wasn't until October 18, 1981 that 100.7 FM signed on the air. Besides running the station, Ralph spent a great deal of time volunteering for community projects.
His station continues to this day with son James being appointed general manager in 1998.
A second son Scott works on the air.