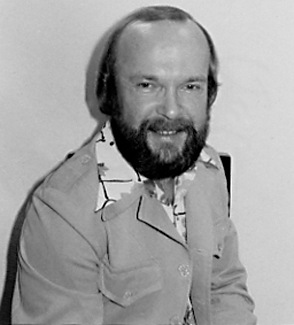 Paul Preston
Paul Preston - Afternoon drive CKDA Victoria mid 1960s; a.m. drive CFUN/CKVN Vancouver 1968-70; weekend and production CKNW New Westminster 1970-82; Canadiana/mid morning voice tracking CFMI-FM New Westminster 1972-82; Production Manager CKNW/CFMI-FM 1982-99; retired
Paul Preston 1997
The first ever 'What Radio Does Best' award went to CKNW, Vancouver for Matthew's Message, a series of one minute episodes on the tortured life and tragic death of five year old Matthew Vaudreil.
CAB Award - Gold Ribbon
What Radio Does Best
CKNW, Vancouver (Matthew's Message)
Judges comments: "Riveting, very entertaining and compelling! Great radio - it took a social issue and brought it home to the listener. You just had to be there for the next episode."
Matthew's Message is a series of 65, one minute dramatic episodes on the life and death of physically and sexually abused Matthew Vaudreil, who died at age five. Based on the Gove Inquiry into Child Protection in B.C., the series was produced by CKNW's Paul Preston, using station facilities, and features actors and music. Funded by the ACCESS Foundation, Matthew's Message was distributed to more than 40 affiliates on the Western Information Network (WIC)
***
Joy Metcalf 2006
Every Christmas Day listening to CKNW is an especial thrill because the tastefully recorded program of carols and Christmas music is put together, produced and voiced by one of the best. His name is Paul Preston, veteran CKNW broadcaster, actor and voice-over genius.
Late last November Paul's agent called and said that Paul had
an audition for a role in a feature movie. The call came from a casting director in Los Angeles and Paul was asked to send a taped short audition. He heard nothing back.
Then two weeks ago his agent called to say that Paul got the part.
The movie is called "Big Nothing" and it stars Friends' David Schwimmer, Simon Pegg (Shaun of the Dead), Alice Eve, a young British actress and Mimi Rogers. It was filmed largely in Wales and the Isle of Man but they wanted to film the final scene here in Vancouver.
It's classed as a comedy horror movie with a lot of funny stuff in it. "Big Nothing" is a U.K. production directed by Jean Baptiste Andrea and is set for worldwide distribution.
Paul's character is the Oregon undertaker, who is described as a sweet-looking, kindly grandfather-type who is really a serial killer… you'll have to go see it.
Paul's scene was shot in Squamish last week and David and Simon were there shooting exteriors. The crew was made up of members of the UK production as well as many of our highly professional locals. As Paul tells me, it was a lot of fun. Sweet looking grandfatherly type - he's ideal...