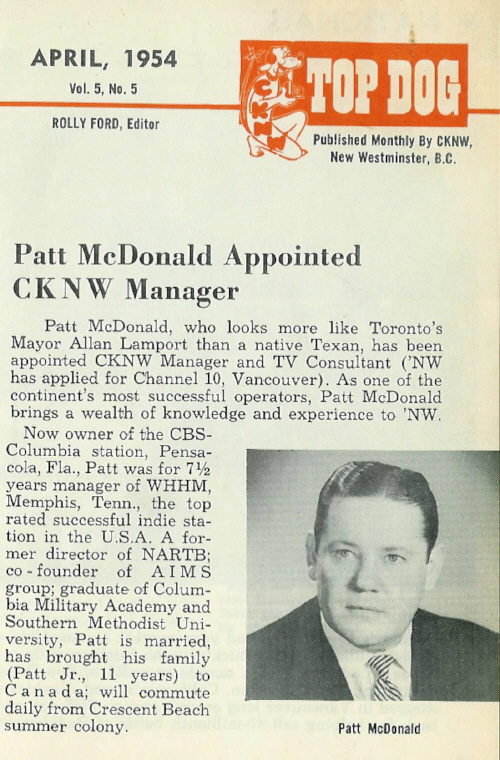 Patt McDonald

Frank Walden, CKNW corporate board member is quoted as saying: Patt McDonald was a person of great inactivity. "I never caught him doing anything….except file his nails."  He was hired in 1954 and didn't last out the year.
McDonald was fired but in that departure – McDonald took Jack Cullen and a dozen other staff to CKMO.
Bill Hughes called McDonald a charming guy who lured them away. To be fair, McDonald was hired by Rea because of his TV experience and Rea wanted to get in the TV business desperately. That interest almost killed the NW owner and led to a physical and mental breakdown and to the ultimate sale of the station to Frank Griffith and his partners.
Patt McDonald went to CKMO convinced the new owners to call it C-FUN but left for stateside shortly after.