30 years in Radio - Brief History of Victoria Broadcaster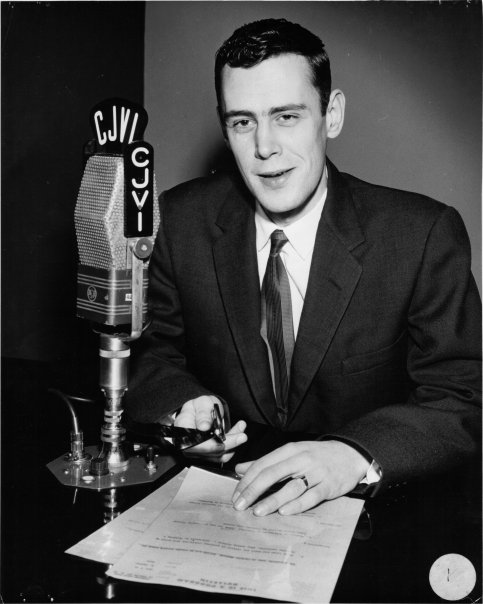 Fraser McAlpine - 2009


Fraser McAlpine's broadcast career started at CJAT Trail in 1956. Two years later he made his way to Victoria where he landed a job with CJVI as an announcer. In 1960 he crossed the street to Dave Armstrong's CKDA where he covered sports and news, as well as being an on air personality - eventually landing the wake-up show and creating a stir in the market place which was noticed by his former employer CJVI.
As Fraser shared with me, although with some reservation, the offer was just too good to turn down, especially at this point in his career, so, decided to return to his former stomping grounds after ten years and take up residence as the new morning host at CJVI 900am
McAlpine held the wake-up show until 1973 when CJVI then changed format from a soft rock/middle of the road to country music moving to mid-mornings where he ran the very popular phone-in request line. In 1976 he left the airwaves and joined the CJVI sales department where he remained until 1986.
It was that year he decided to do 'other' things besides radio, such as travel across the country for a season then settling down in the Okanagan Valley . He and his lovely wife Eileen recently sold their small fruit farm in Oliver and bought a retirement condo in Penticton and have now embarked on a 45 day world tour, taking them to Alaska , Russia , Japan , Korea , Taiwan , Beijing , China , Hong Kong , Singapore , Vietnam , and Bangkok .
Fraser McAlpine will be inducted September 20th into the Victoria Music Hall Of Fame as the Most Influential Broadcaster 1950-1969 with his recognition and outstanding support for the music community of Greater Victoria.
Royal City Music Project
Copy supplied by Michael Easton
and edited by Jack Bennest.