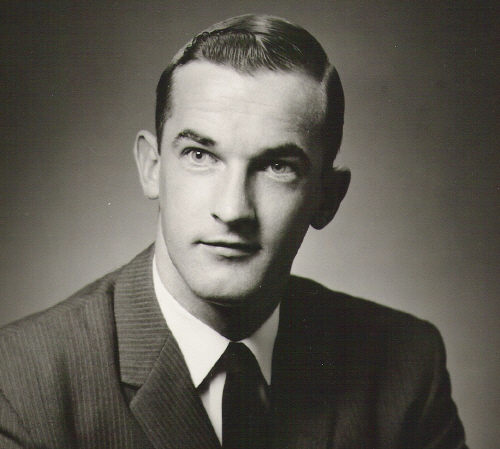 John Sykes

<![if !supportLineBreakNewLine]>
<![endif]>
The following is submitted by John Sykes:
Moved to Canada from England as a 14 year-old in December 1952. Completed high school in Toronto and Montreal. Completed MBA in Winnipeg in 1959.
Was a left-handed pitcher in the St. Louis Cards farm system in Winnipeg, Northern League in 1958-59. Broke left shoulder playing touch football, and no longer able to throw. Turned to radio in 1959 after moving to Rosemere, Quebec.
First job was with CKJL, St. Jerome. Owner, Jean Lalonde was father of Pierre Lalonde, a young Quebec MOR singer. After three months, I moved to new rocker, CKGM in Montreal as an operator for talk shows featuring Pat Burns and Herb Manning. Six months later was promoted to the news department. Also covered local sports.
Working in tandem with Tom Cherrington at CKGM in Montreal, breaking the tragic thalidomide story in the early 60's. Reporting from the 9th floor of Sir George Williams University in Montreal when West Indian students set fire to the computer department one floor below. Covering another tragedy - The Air Canada DC-8 crash near Ste. Therese, Quebec - November 29, 1963.
1967 - moved to CFOX Montreal as Sports Director and weekend on-air personality.
1969 - moved to Vancouver as Sports Director of CKVN Radio, an all-news outlet.
1972 - covered the World Curling Championships in Garmisch, West Germany for CKVN and Broadcast News.
1972 - become Program Director as CKVN changed to rock format, and later was purchased by CHUM Radio.
1973 - moved to CJOR, Vancouver as Sports Director
1974 - chosen as Canada's Radio Sports Broadcaster of the Year for dedication and coverage of amateur sports.
1974 - Play by play of the Vancouver Whitecaps of the NASL.....
1975 - assumed additional duties as Director of Media Relations for the Whitecaps.
1976 - joined CJJC, Langley as Sports Director. Also handled colour commentary for the New Westminster Bruins Major Junior Hockey broadcasts.
1977 - went into the travel business in Vancouver area
1986-1996 - sold agency and continued in retail business....as well as part-time radio with CFVR in Abbotsford.
1996-1999 - worked for a local golf course.
1999-2003 - with B.C. Liquor Distribution branch.
2003 – retired
Extensive travel covering World Curling Championships:
1972 - Garmisch, Germany
1973 - Duluth, Minnesota.
1974 - Berne, Switzerland.
1975 - Perth, Scotland.
1976 - Karlstad, Sweden.