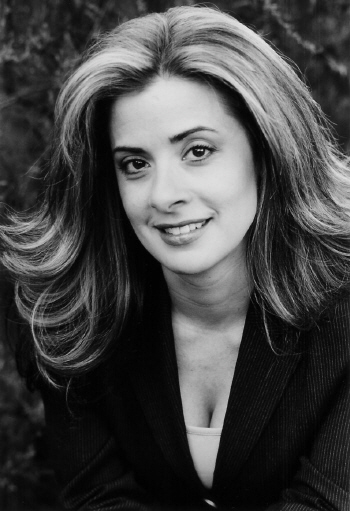 Joanna Mileos
News reporter KBS cluster Kootenays BC 1988-89; morning show co-host/news anchor CISQ-FM/CISW-FM Squamish/Whistler 1989-90; traffic reporter/news announcer/programming promotions co-ordinator CISL/CKZZ-FM Vancouver 1990-96; segment reporter Viewpoint Rogers Cable Richmond 1995-97; host Plugged In Rogers Richmond 1997-99; news reporter/weekend anchor 1996-99 and p.m. drive news anchor 1999-current CKWX Vancouver; fill-in weekend news reporter Citytv Vancouver 2004-current
***
Joanna Mileos has been at News1130 for the past ten years of her
18 year news career. Born and raised in Vancouver, there was no doubt about
what Joanna wanted to do when she "grew up".   A graduate of Prince of Wales High School, Joanna, her husband Craig Hartman and daughter love to travel -- especially when it comes to Vegas -- and every now and again heads back to Greece to attend the occasional "big fat Greek wedding".

***
What's in the Press? – Vancouver Province

 It's being billed as a new sound for the all-news station, as NEWS 1130 has
 shuffled their deck for the current fall rating campaign.
 
 Donning the headphones in the morning anchor chair is NEWS 1130 managing
 editor and program director George Gordon, who will helm the pivotal timeslot
 alongside Kenya Anderson. It's a move long overdue as Gordon's pipes are
 among the best in the business.
 
 Another overdue move is the placement of Jim Bennie in the afternoon drive
 anchor slot. Bennie has spent years in this market, toiling for such forgettable
 operations as CKO (anybody remember them?) and did the lion's share of news
 and information for the late CHRX (AM 600) and JRFM (93.7 FM) before taking
 to the airwaves at NEWS 1130. Joining Bennie in the chair (I mean in a
 separate chair) is the always delightful Joanna Mileos.

<![if !supportLineBreakNewLine]>
<![endif]>