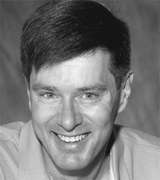 'Jack Casey'



Born Feb 11, 1955 in Vancouver, I grew up in Drumheller, Alberta in the back suite of my mother's beauty shop business from 1962 to 1972.

I got my first radio job at the local Drumheller station in late 1969. I lied about my age. I was still only 14. A buddy of mine who played drums in our garage rock band was working there as a board op on weekends. The station played nothing but taped religious programming all day Sunday and while he was jockeying reel to reels Sunday mornings from to they still needed someone to do the same from to . He tipped me about the opportunity and I talked my way into a $1.25 per hour part time job one day a week. More importantly, I had a foot in the door and the privilege to hang around the radio station….and learn.

New Years 1970, a flu epidemic was decimating the station staff until finally I was one of the few men left standing. In desperation, the owner/manager, Tony Mayer, finally had to put me on the air for something other than time checks and temperature between intro-ing and extro-ing the "Back to the Bible Hour".
At , Jan 2, 1970, I played my first 45 record as an on air radio deejay. It was "One Tin Soldier" by the Origional Caste; a fairly new "current" at the time. My second selection was a near disaster. I mistakenly played the "wrong" side of John Lennon's "Cold Turkey". The "B-side" was Yoko shrieking one of her own original compositions. Tony Mayer came cycloning into the studio seconds into the song screaming: "Get that crap off my radio station now!!" I fully expected to be fired. I wasn't.

I remained at CJDV for another two years working the teen rock show at night while attending High School during the day (and sleeping a lot in class). I also worked with a booking agency, booking bands into Drumheller for Saturday night dances. Another career path almost taken.

Bored with school, I dropped out to take a job doing afternoon drive in Terrace BC at CFTK. It was June 1972 and I was only 17.
It was my first time away from home. I shared a tacky, tiny trailer with a logger room-mate, half-drunk and half starved on 400 dollars per month and had the most carefree, joyous time of my life to that point (and maybe since).

I had been in contact with H. Hart Kirch at CJME in Regina since back in Drumheller; I'd send him tapes, he'd send me critiques. He offered me a job finally in fall 1972 and I headed for Saskatchewan where I would spend the best part of a year. There I learned format Top 40 radio.
In June 1973, I went home to Alberta to attend the wedding of my old friend who had helped get me my first job in Drumheller. While there I visited Bob Robertson at CKXL in Calgary. I got the station tour, left him with a tape and a month later he hired me.

There was myself and another fairly new jock and Bob hadn't decided which of us would be doing what show, so he had each of us do the morning show for a month while the other did PM drive. In the end, I was placed on afternoons which suited me perfectly. I was not a morning person in any sense of the term. Interestingly, the other contender who did wind up doing mornings at XL was Robert G. Lowe, also known as Rob Christie. He has since enjoyed a stellar career doing mornings in major markets across the country. Bob Robertson made the right choice.
In late 1973 Bob was fired and replaced by Keith James. Keith lived up to his "house cleaner" reputation. I was the second guy he sacked. I thoroughly deserved it for more than one reason.

After living on U.I. in Calgary's Chinatown for a few months I decided to spend what little money I had left on a flight to Vancouver and start shopping myself around. Much to my amazement and incredible good luck, the one station in the whole country that wanted to work at more than any other offered me a job. Chuck McCoy was PD but, there was a problem.
He wouldn't need me until September of 1974 when the all-night show would be open. This was April and I couldn't afford to wait. Chuck came up with a solution. He persuaded news director David Palmer to take me on as a junior/trainee news reader/writer on the all nighter until the DJ job came available. The money for this was 25 bucks more per month than I had been making doing afternoon drive in Calgary so I accepted without hesitation.

Four months later, I had been promoted twice, was now doing afternoons in news and was now faced with a difficult choice. I could either continue as a newsman or stick with the original plan and be the new all-night DJ. I chose the latter but I've often wondered…what if.
Chuck had one stipulation. I had to change my name. I'd been using Gerald Thom as a newsman and it wouldn't be respectful to the news department's credibility of I were to continue to identify myself with that name as a Top 40 jock. After numerous meetings with Chuck McCoy and suggestions from both him and me, we finally agreed on "Jackson Casey", the name of a Calgary DJ that I used to listen to and admire back when I was first listening to radio. I was almost John St. John (Chuck's idea) or Beau Hamilton (mine).

I spent two and a half very happy years at CFUN at a significantly historical and exciting time in Vancouver radio but I never could seem to land a full-time day shift. Restless for that, in September 1976, I accepted a transfer to CHUM's latest acquisition in Winnipeg, CFRW.

Pat. St. John was PD and Bob Laine was GM. Both ex-CHUM Toronto jocks. They were looking for a night-time "blow-torch" to counter Raccoon Carney across the dial at CKRC and felt I was the guy. Again, another name change. Now I was KC Foxxe.

I remained with CFRW until early 1979 when Pat. St. John moved to Vancouver to PD CFUN. After three Manitoba winters I was ready to return to the coast and I was the first person Pat hired away from Winnipeg. This time I kept the name I had used there previously. I still had a box of Jackson Casey/CFUN business cards and I didn't want to waste them. Eventually it was shortened to just "Jack" Casey.
Pat St. John didn't last, but I did. Through J. Bob Wood, Paul Ski, and Neil Gallagher I remained with CFUN doing everything from late evenings to afternoon drive until, finally, fifteen years later in September, 1994 I was "golden parachuted" out. CFUN was starting the slippery slide into AM talk radio and I was replaced by Dr. Laura.

I stayed in radio in Vancouver for another six years but never again on a full time basis. I was briefly morning man at CKWX right after leaving CFUN but they were in the process of moving towards satellite country and eventually All News so that was just a stop-gap. KISS FM operated as a Roger's station in the same Ash Street headquarters so Dale Buote kept me on as his "sometimes swing guy / vacation fill-in".
While doing this, I decided to take my shot at the voice-over and commercial field and, to that end, acquired a professional agency; Lucas Talent. They also handled movie and television actors and were quite happy and excited to discover the ACTRA membership I still held since Winnipeg.
They said: "Hey, you know, these things are as good as gold now. As a union member we can book you into union jobs at union rates. Would you be interested in working as an extra for 20 bucks/hour or even better, a union commercial background actor at 350 bucks a nine hour day?"
Oh yeah. I could do that!

What started out as a way to make a little extra income turned into a full-time career. After a time, I moved beyond just doing extra work on into occasional acting roles and body double and stand-in for other actors.
The stand in jobs were surprisingly lucrative and by 2000 I realized I was making more money doing that than I ever did at my best year in radio!
I was offered a swing job at JR Country; turned it down, and finally did my last air shift on KISS FM in July, 2000. I haven't been on the radio since.

<![if !supportLineBreakNewLine]>
<![endif]>