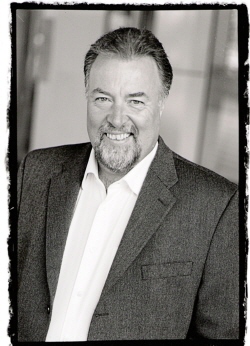 George Gordon
George Gordon has been part of all news radio since 1972. Starting in the tobacco country of southwestern Ontario he worked as an anchor and reporter in Hamilton, Winnipeg, Toronto, Windsor-Detroit and other markets before coming to Vancouver in 1999 as Executive Editor for News1130.
His passion for writing and telling stories brought him back on the air in September 2003. George has received over 20 journalism and reporting awards over the last three decades including a Michener Award from the Governor General.
***
George Gordon - CFRS/CHNR Simcoe ON 1972-73; CFRW Winnipeg 1973-1975; CHUM Toronto 1975-76;  CFRW/CHIQ-FM Winnipeg 1976-80; CKLW Windsor ON 1980-82; CKSL/CIQM-FM London ON 1982-97; CKGL Kitchener ON 1997-99; Executive Editor CKWX Vancouver 1999-current; has received more than 25 awards for breaking news, feature, business and documentaries
Gordon sits on a BCIT industry advisory panel. George says the best thing about living in Vancouver: Never having to put the golf clubs away.He does MC work, charity volunteerism and looks forward to television ad work.
***
1997
It's out with the old and in with the new when 570 CKGL changes from country to talk radio.
The format change at Kitchener-Waterloo's oldest commercial radio station begins Thursday at when former CKCO sports announcer Jeff Hutcheson hits the airwaves with his new morning show.
CKGL program director George Gordon, who joined the station in April from London's Q97.5-FM, said the format change is wide- ranging. It encompasses both programming and personnel changes -- on- air and production staff in addition to management.
The format change has created 20 new jobs at the station, which bucks the trend of downsizing that has hit radio stations across the country in recent years.
Change in the highly competitive world of AM radio is risky, but Gordon believes the local market is ready for a full service information station. CKGL, which was launched in 1929, adopted a country format in 1977.
"Our research indicated that there was a gaping hole in this radio market for a full service station," Gordon explained. "We felt that if we put together the right product it would be appealing to this market."
Gordon is confident CKGL will be able to attract area listeners who have been tuning to out-of-market talk radio stations in Hamilton and Toronto.
The change to talk radio falls in line with what Rogers Broadcasting, which owns CKGL, has been doing in major markets across Canada, including Toronto, Vancouver and Victoria.
"Rogers has been moving towards revamping its stations to do more news and information programming," Gordon said.