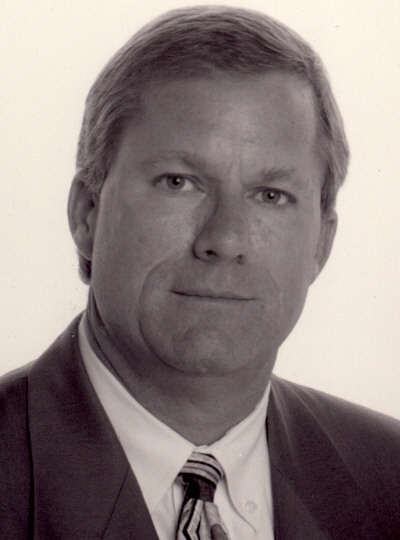 Doug Rutherford
Doug Rutherford - CHWK Chilliwack 1972; colour announcer Okanagan Sun Football CKIQ Kelowna 1982; news then /Program Director CKNW New Westminster 1980s-90s; General Manager CKIK-FM Calgary 2001; Vice-President of Radio for Western Canada, Corus Entertainment (CHED/CKNG-FM) Edmonton 2002
January 1983
Doug Rutherford, who would later hire the likes of Rafe Mair and Bill Good, steps into the CKNW Newsroom. He was later made acting Program Director in 1984.
***
December 2004
Corus Entertainment has promoted Doug Rutherford to the position of VP News and Talk, Corus Radio. Rutherford, whose specialty is news-talk radio, got his start with the company in 1999. In his new capacity, he will focus on increasing audiences and expanding the capabilities of Corus' news-talk radio stations. Corus Entertainment is a Canadian-based media and entertainment company whose holdings include news-talk/sports stations in eight of the 10 major markets in Canada.
***
CKNW has axed several popular on-air personalities, including talk show host Fanny Keifer, sports reporter Lee Powell and long- time Owl Prowl host Jack Cullen.
WIC Western International Communications, the parent company of CKNW and CFMI, issued 15 layoff notices Tuesday morning, saying it needs to cut expenses to ensure its Vancouver division remains competitive.
Doug Rutherford, president and CEO of WIC, said the two stations are not losing revenue, but -- faced with the increased popularity of other stations such as CKWX, CBC and FM -- are not doing as well as they were 10 years ago.
CKNW will continue its same format, he said, serving news, talk and sports to 35- to 54-year-olds. No further cuts are planned to other WIC stations or CFMI.
"It was strictly economics. In none of these cases was performance an issue," Rutherford said. "I think that what we're doing is building a foundation we need to move these stations forward by bringing our expenses in line. . . . We have to operate smarter.
"While there will be adjustments on the on-air side, I don't think they're going to be so noticeable they will affect our audience."
The layoffs were made across the board in all departments. Other on-air personalities affected include sports reporter Ron Barnet, late-night talk show host Sterling Faux, Joy Metcalfe and reporters Terry MacIsaac, Anna Gebauer and Myke Miller.
Glen Livingstone and Paul Preston of production, engineers Dick Dipalma and Ted Wendlend and Valerie Levitt, of promotions, were also laid off.  Vancouver Sun 1999
***
October 1987
Colorful and controversial sports broadcaster "Big" Al Davidson has been fired by the radio station he worked at for more than 30 years.
In a written statement issued Friday, CKNW station manager Ron Bremner said Davidson, 62, was terminated "effective immediately."
CKNW program director Doug Rutherford said on advice from legal counsel the station would not release its reason for terminating Davidson.
"We had to make a difficult decision," Rutherford said, "and certainly as far as I'm concerned it's final."
In an interview between periods of Friday's Vancouver-Edmonton hockey game, Davidson said he was fired over a "misunderstanding" between himself and fellow CKNW sports broadcaster Neil Macrae.
He said a joke he made to Macrae during last Wednesday's Vancouver-Boston game was misinterpreted as a physical threat and that Macrae subsequently contacted police.
"It was no threat at all," Davidson said. "The man's 30 years younger than me, for Pete's sake."