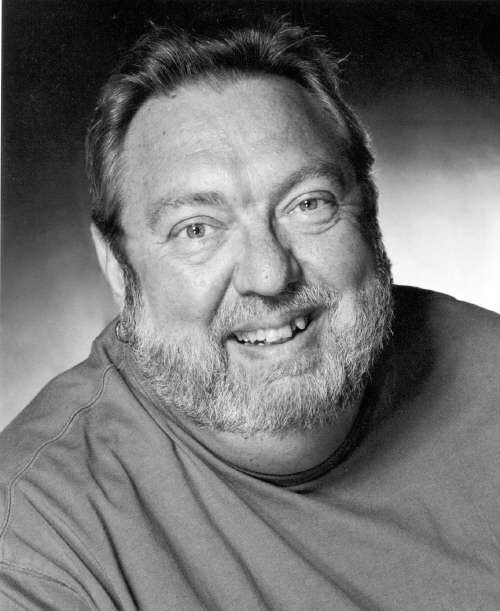 Bill Reiter
Bill Reiter - CKLG-FM Vancouver 1967; briefly Boss Jock CKLG Vancouver; progressive AOR overnight show Collage CKVN Vancouver 1970; Dr. Bundolo's Pandemonium Medicine Show CBC Radio Vancouver 1971-75; jazz/blues show  Groovin' Blue CKST Vancouver 1993; CJVB Vancouver 1995-97; CHMB Vancouver 1999 on; prominent stage & film actor; has voiced over 4500 radio spots and 300 TV commercials; writer/producer nearly 1000 radio/TV commercials; writer/producer & radio/TV voice Chips With Gravy Productions (1984) Ltd. current; columnist Real Blues Magazine Victoria current
***
CFUN - return to Top 40 with call letters now CKVN (1970)
- HAL WEAVER
- OPEN MIND with JIM McDONALD
- TIMOTHY M. BURGE
- FRED LATREMOUILLE
- TERRY DAVID MULLIGAN
- J.B. SHAYNE
Weekends - BREN TRAFF, BILL REITER
***
Meanwhile, the Muzak-inspired Foreground Sound moved to CKLG-FM, still unable to compete against CHQM's dominance in that format. In 1967, LG-FM tested the appeal of an Underground format with a weekly program of New World African music, as host Bill Reiter likes to call it. Groovin' Blue expanded to daily and, by early 1968, the station hired John Runge from   CKUA Edmonton as Music Director and went Underground full-time. They explored the full range of the format, even playing some classical, but eventually settled into progressive rock -- popular cuts from popular rock LPs -- before self-destructing in the mid-'70s in a failed unionization attempt. Their focus and call letters changed to   CFOX shortly after.
***
Krazy House
Wed , 12 Jan-23 Feb 1977
Executive producer Alan Ehrlich collected half-hour pilots for six comedy programs and aired them in this series. The first two, written by John Morgan, Dave Broadfoot, Roger Abbott, and Don Ferguson, and directed by George Bloomfield, essentially gathered the resources of the popular CBC radio troupe, the Royal Canadian Air Farce. They starred performers well known to CBC viewers--Billy Van, Bonnie Brooks, Dave Broadfoot--and to Toronto theatregoers--Heath Lamberts, Brenda Donohue, Gary Reineke, Elizabeth Shepherd--in a series of satirical and nonsense sketches. The next two, written by Jeff Groberman and Don Thatchuk, and directed by Don Kowalchuk, adapted another CBC radio show, Dr. Bundolo's Pandemonium Medicine Show, The Vancouver production starred the radio regulars Norman Grohman, Bill Reiter, and Bill Buck, with Nancy Dolman, Barbara Barsky, Susan Wright, and Ross Petty, as such characters as The Infamous Vic Vaseline, Latoque, and the Lone Deranger with his Faithful Friend, Toronto. The penultimate program, "Now Look Here," was produced by Bill Lynn, written by John David Morgan, and directed Eric House and Chris Braden.
***
CKNW Radio's Norm Grohmann joined the cast of CBC Radio's Dr. Bundolo's Pandemonium Medicine Show, replacing Steve Woodman. Other cast members at this time included Marla Gropper, Bill Buck and Bill Reiter. Bundolo was produced by Don Kowalchuk, written by Jeffrey Groberman and Dan Thatchuk (now Colin Yardley) and ran from 1972 to 1980.
***
The insanely surreal CBC radio program Dr. Bundolo's Pandemonium Medicine Show began. Taped before university students, who revelled in its irreverent and raunchy humor, it would last to 1980, then move to CBC-TV for two seasons. The show was produced by Don Kowalchuk, and written by Jeffrey Groberman and Dan Thatchuk (the latter now known as Colin Yardley). Stars included such folk as Bill Reiter, Norm Grohman, Marla Gropper and Bill Buck.
***
Bill Reiter voiced Frederick Hende, the last host of Nightfall, a radio drama series from Canada. At least one episode was recorded in the USA.
Nightfall was a supernatural/horror radio series produced by the Canadian Broadcasting Corporation (CBC) from 1980 to 1983. It was disturbing enough to promp numerious listener complaints and cause some CBC affiliates to drop it.
The 30 minute show had a run of 100 episodes, three-quarters of which were produced in Toronto and the rest in several other Canadian cities. At least one episode was produced in New York City.
The host for the firs two seasons was Luther Kranst (Henry Ramer). Ramer is a well known Canadian actor. The third season host was Frederick Hende (Bill Reiter). Reiter is a popular Canadian DJ. The Executive Producer, Director and series creator was Bill Howell. Don Kowalchuk replaced Howell in the third season when production was moved to Vancouver.
The stories were by both first-time, and veteran, radio and stage writers. Some of these include Tim Wynne-Jones, Max Ferguson, Laurence Gough, Arthur Samuels, Nika Rylski, Warren Graves, Paul Bettis, and Silver Donald Cameron. The series was played in the USA on NPR.
***
Grohmann thrived in an age of personality radio. He was able to find humour in the strangest places and created many different characters when appearing on the Frosty Forst morning show. At one point in his career, he joined the cast of the CBC radio series Doctor Bundolo's Pandemonium Medicine Show, replacing Steve Woodman. This 1974 network show originated in Vancouver and featured comic actor Bill Reiter as one of the co-stars. The two also appeared together on many commercials during this time.